The VON Corporation is the world's most trusted name in underground cable fault locating and high voltage testing.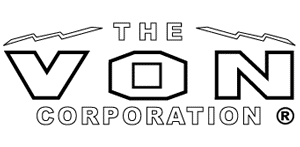 NAIL accredited laboratories pledge to place service, candor, justice, and the public welfare in safety before profit and personal advantage.
Power Engineering Services is a technical service organization specializing in commissioning, start up, and maintenance testing for utilities, industrial, governmental and commercial clients. We are located in South Texas with clients throughout the United States as well as internationally.​ PES, established in 1993, has an elite staff of engineers and technicians with a broad spectrum of testing capabilities. PES performs electrical system analyses, along with acceptance and maintenance testing of electrical distributions. Our professional staff has contributed to the successful completion of major generation, distribution, and commercial projects throughout the world.​​
NETA is an association of
leading electrical testing
companies comprised of visionaries who are committed to advancing the industry's standards for power system maintenance to ensure the highest level of reliability and safety.